How to pack pulk
I often get asked what I pack for a winter trip and thought I'd try to list the things I usually pack for a hike in the winter mountains. I always pack for it to be very cold or storms – even if the weather forecast says it will be bright sunshine and no wind. The weather in the mountains can change quickly, so it is important to be prepared for whatever may come. Feel free to use the list when packing before your next trip.
Text & Photo:
Bjørn Tore Moen
The Pulk
Pulk/Pulk board

Fjellpulken Fjellpulken Joint PRO

Pulkdrag (tau/eller fast drag)

Packbag (If you use a sled tray)
Ski
Fjellski

Spells

Longcoat

Kortfell

Ski boots w / gaiter

Trap wax (not pictured)
Tent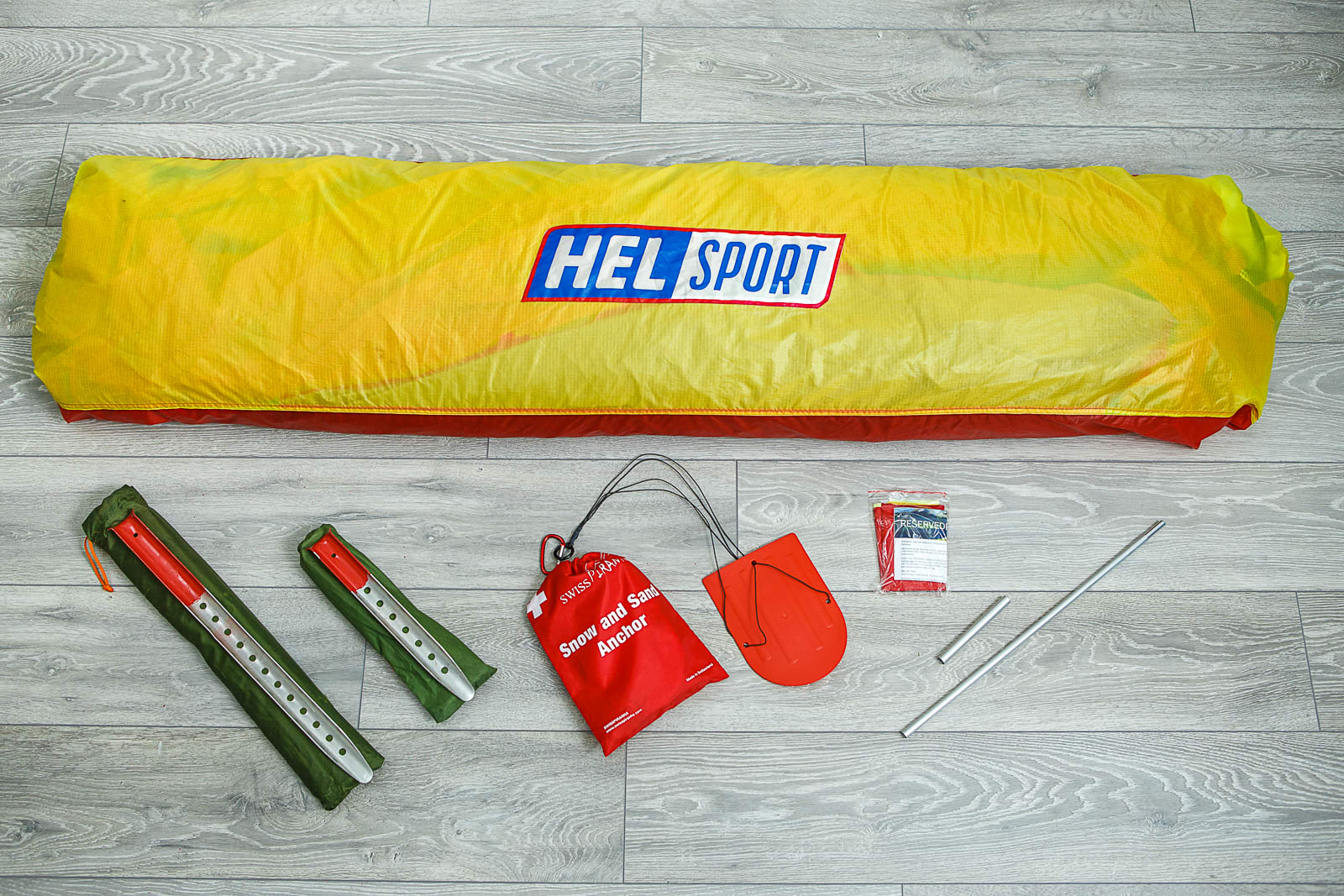 Telt (Helsport Spitsbergen xtrem 3 camp / Helsport Fjellheimen xtrem 3 camp)

Pulk covers for the tent (In the winter with a sled, I pack the tent like a big sausage that I put on top of the sled, this makes setup much faster)

Snow plugs (long and short)

Snow anchor

Rep-kit for the tent

Extra links for the tent pole and repair sleeve
Bed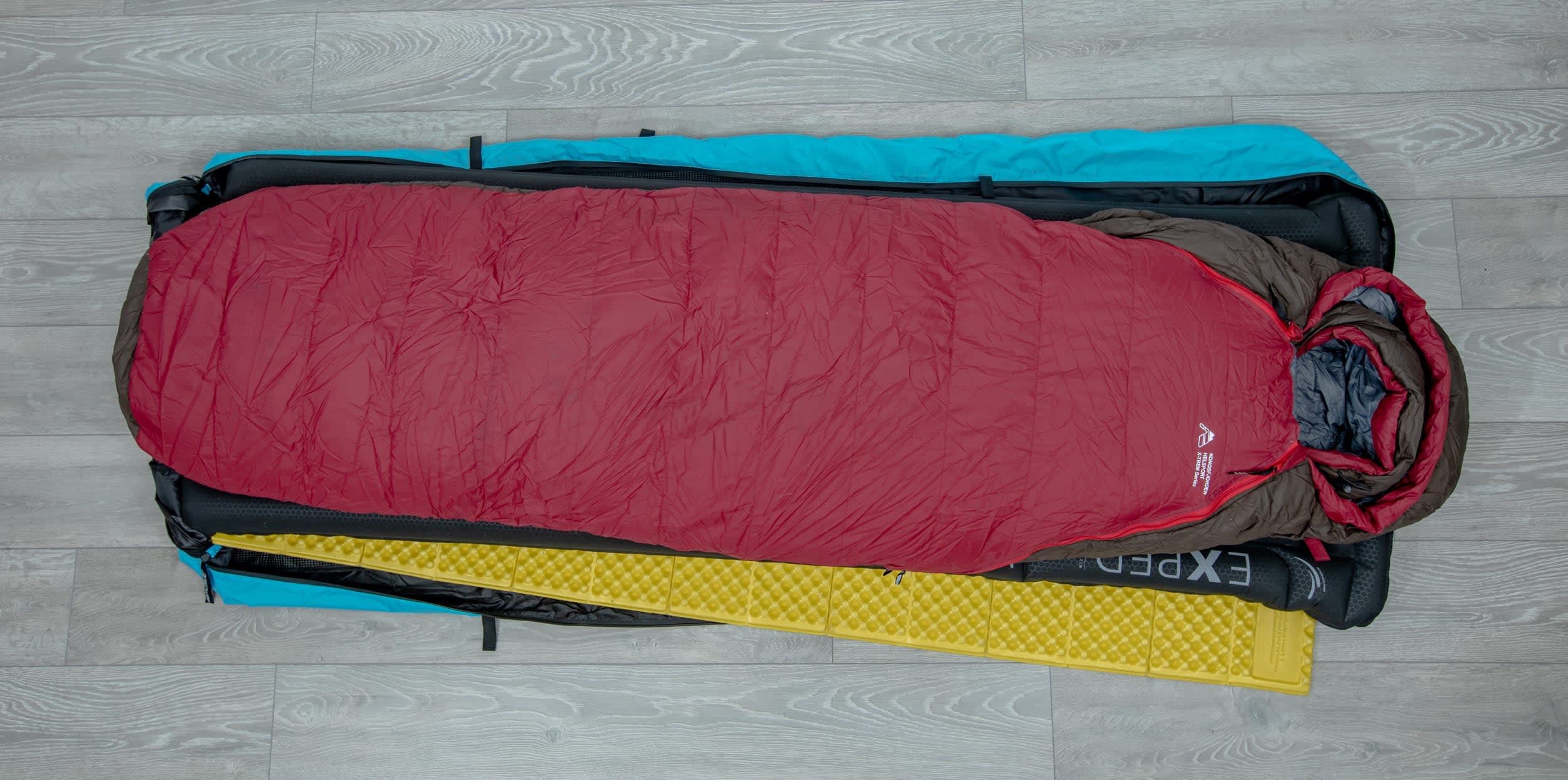 Bedding/sleeper (Fjellpulken)

Sleeping bag (Helsport Kongsfjorden)

Sleeping pad (Exped Downmat 7 LW + Therm a rest Z lite)
The whole bed is packed inside this (Bedding/Sleeper) and is then ready to pull into the tent and close up the zipper!
Outer clothing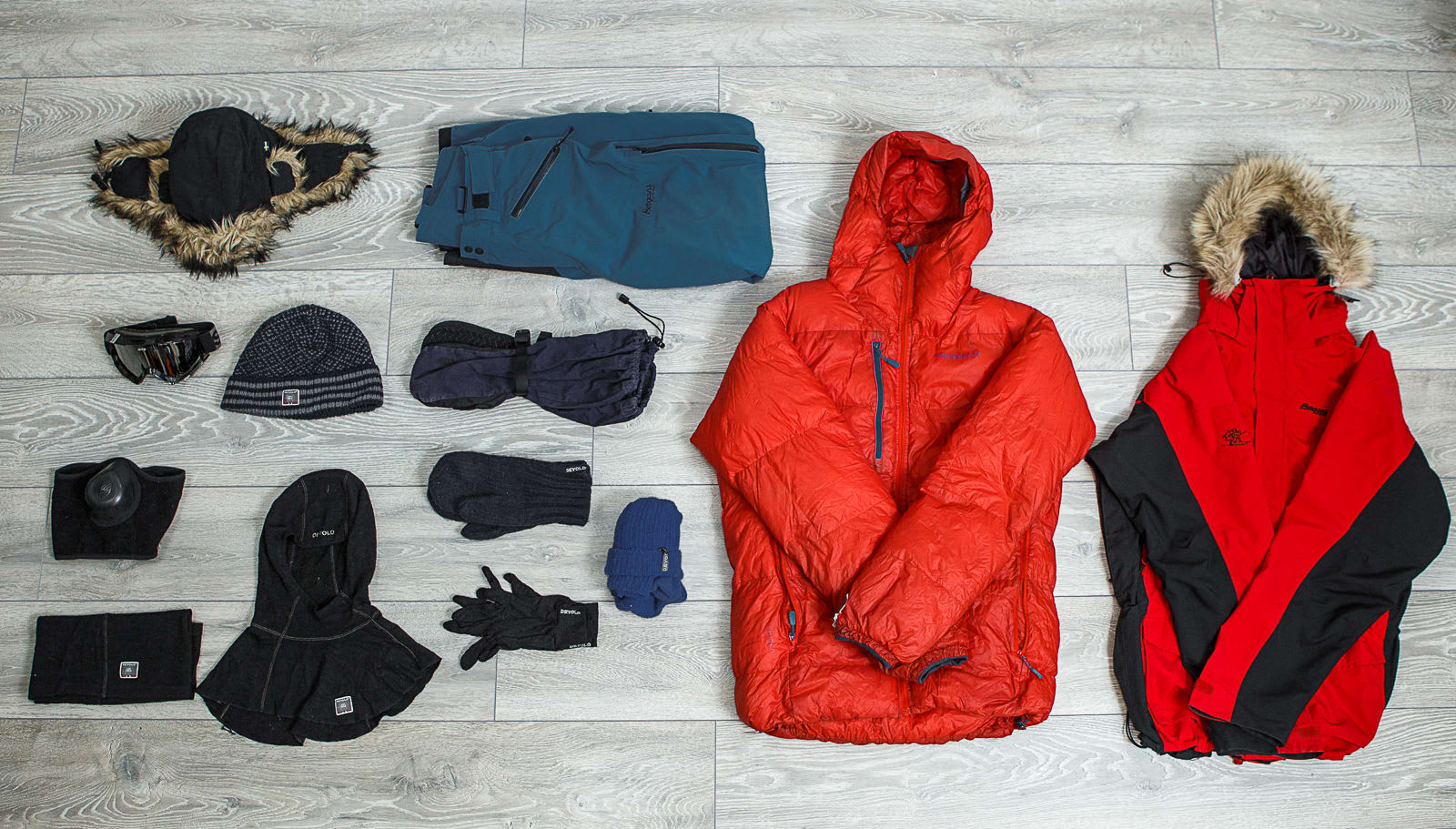 Shell jacket (Long and with hood)

Down jacket

Wool socks (Not pictured)

Pants (Preferably gore-tex)

Wind vanes

Ullvotter

Liner (tynn ullvante)

Balaklava

Buff

Hat

Wind mask

Snow goggles

Go'lua
Inner and medium clothing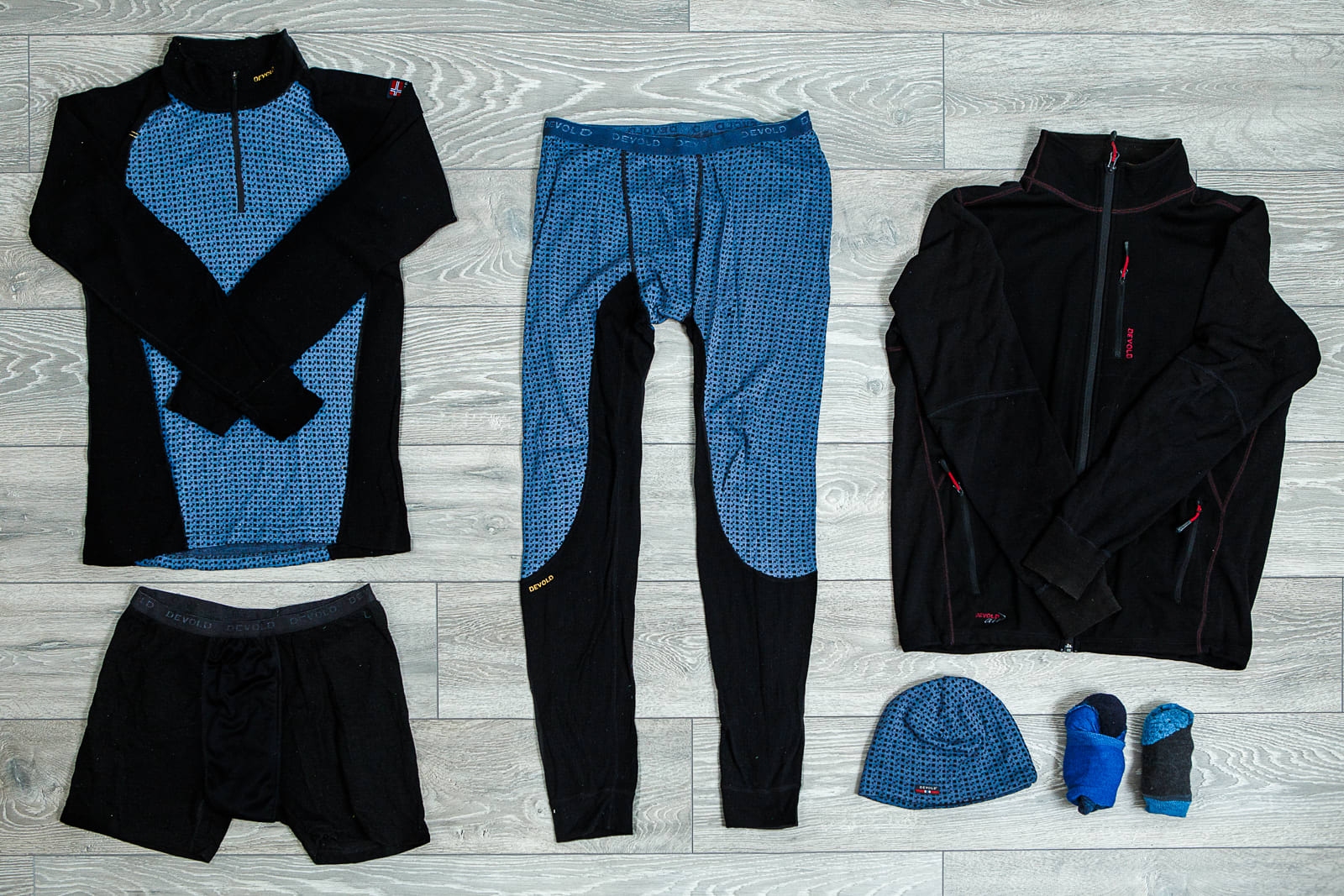 Wool shirt*

Ullstilongs*

Ullboxer*

Thin hat

Thin wool socks*

Windproof wool jacket

*An extra set if you want a dry shift when you sleep.
Kitchen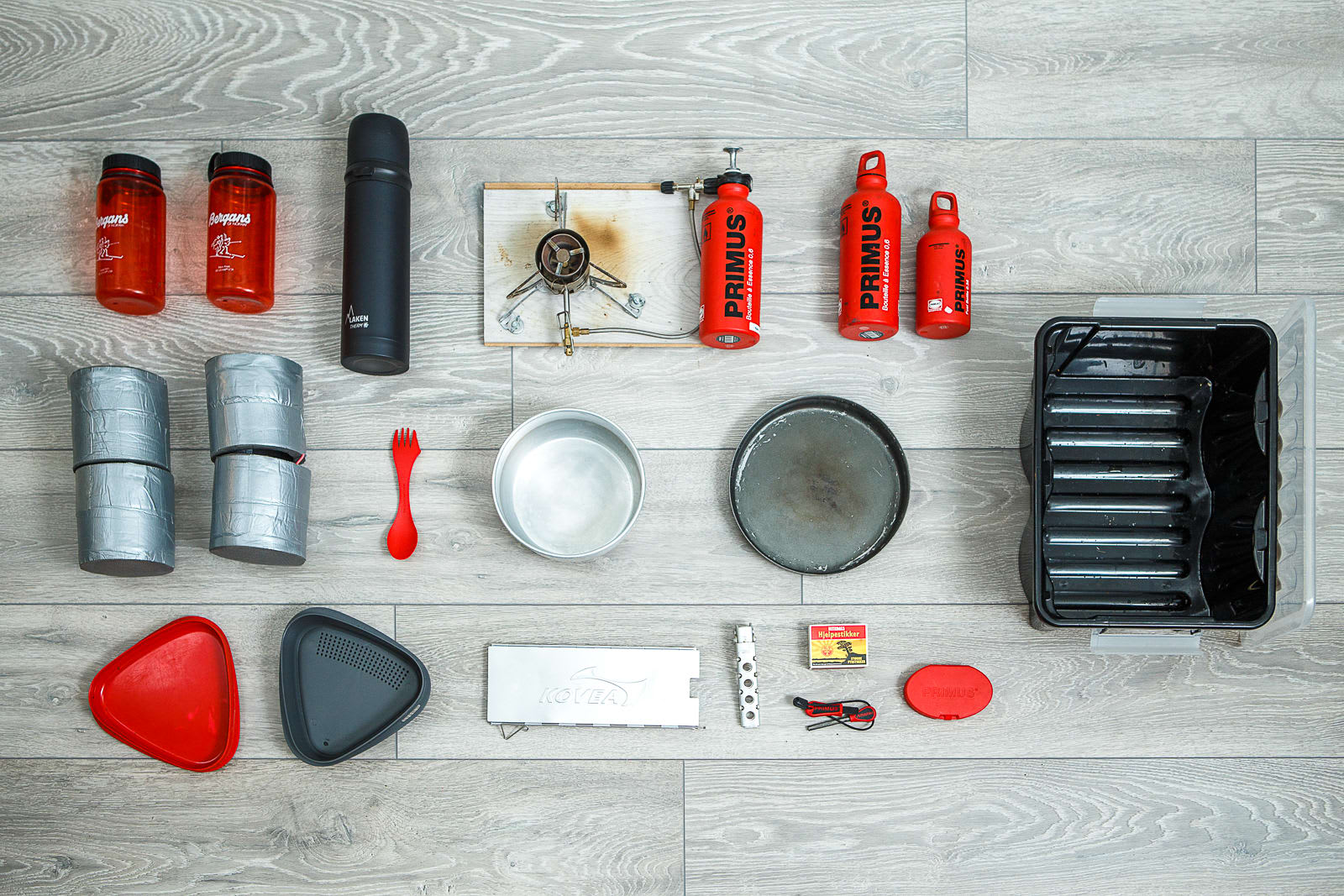 Drinking bottles

Drink bottle covers (These are made from an old sleeping mat and insulate against the cold)

Thermos

Petrol burner (Mounted on a plate so that it does not sink into the snow)

Petrol bottles

Tablespoon (Tricked with an extra in backup, as they often tend to crack or get lost.)

Kettle

Pan (Used as a lid to cook faster)

Spisebolle

Windshield

Handle

Beacons

Ignition steel

Rep kit for Primus

Plastic box w / lid (Here I pack everything that has to do with the primus, so it is quick to set up in the tent.)
Food on a trip with a pulk
Food I've skipped writing too much about in this post. But here it is up to each individual to find out what they like best. However, in winter, foods containing bag/water are good to avoid, as this freezes. Common on winter trips are: Oatmeal, rice porridge, crispbread, sausage snabb, freeze-dried food (e.g. from Real Turmat), soups, nuts and chocolate. But you can also cook delicious food in the winter, if you prepare a little at home. It's only up to your imagination.
Other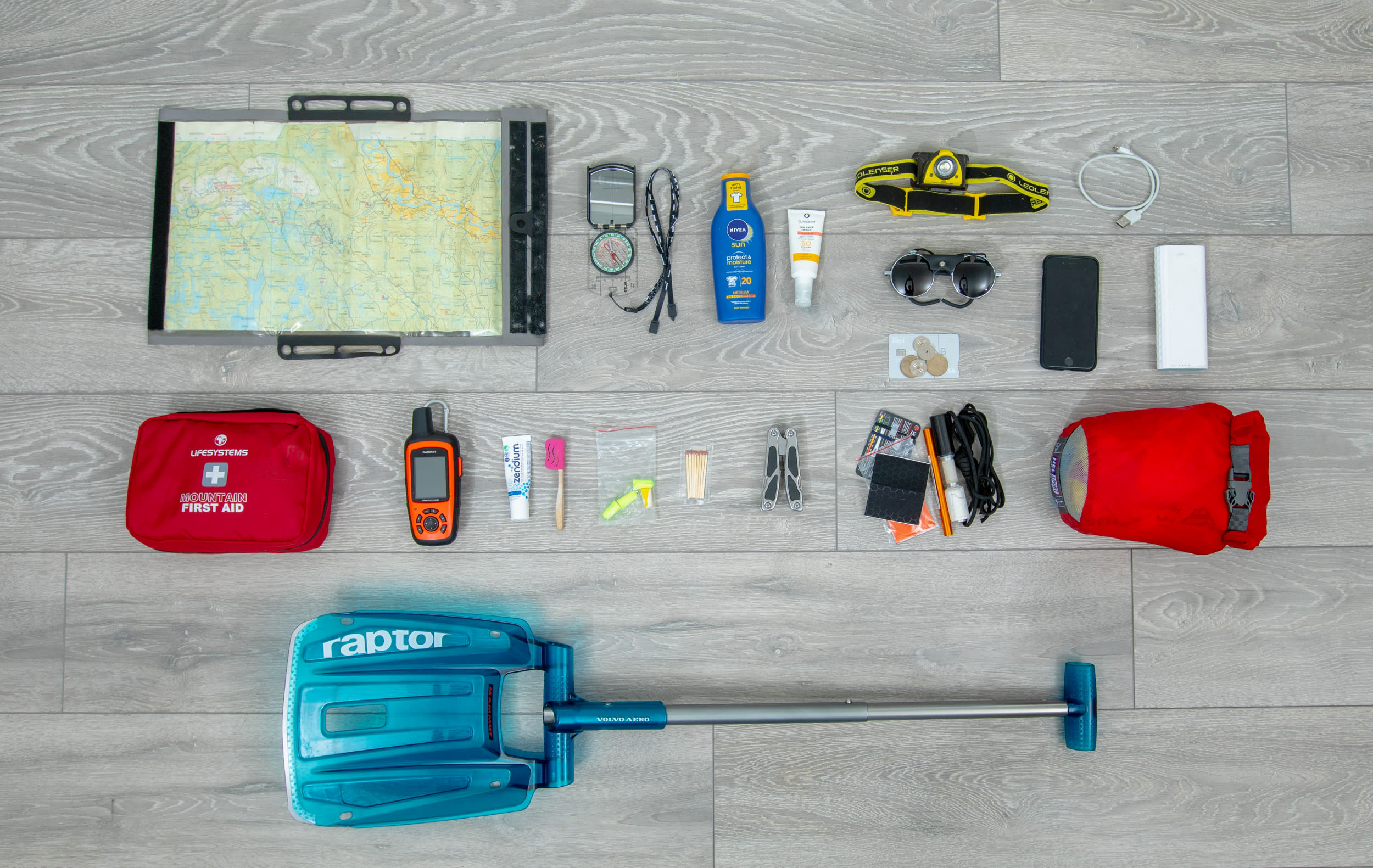 Map

Compass

Headlamp

Toilet paper

Batteries

Sunglasses (Don't drop these, not cool to be snowblind....)

Telephone

First aid (blister patch, bandage, compresses, plasters, sports tape, painkillers +)

GPS Emergency transmitter – This is an extra peace of mind when hiking in the mountains alone and to tell those at home that everything is fine or if you need help, even if you do not have mobile coverage.

Duct tape – You can fix most things with this in case of an accident.

Sunscreen

Toothpaste

Toothbrush

Additional matches

Rope kit sleeping pad

Multitool

Money/Cards – Always good to bring some coins, notes and bank cards in case there is a toll road or fancy a soda / chocolate at a cabin etc.

Spade

Windbag (This should always be in your backpack if you travel in the mountains)
Extra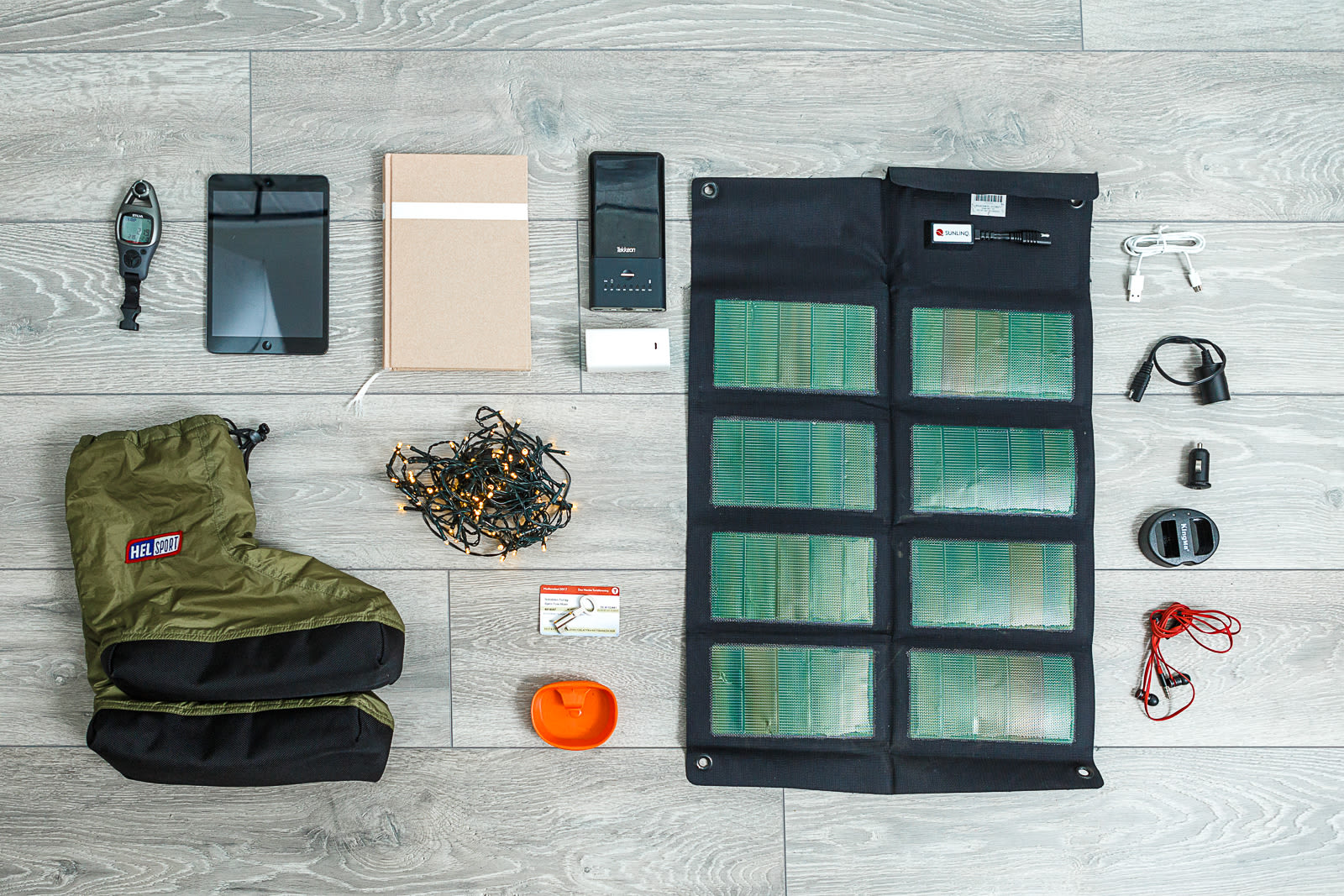 These are things you don't need to bring, but that can make your trip a little better even if the weight also increases.
Temperature and wind gauge

iPad – This probably makes a lot of people frown, don't you go out to drop this? Yes, but on some trips alone, especially in winter, it can get boring when you have to set up camp at 4 p.m. because it has become dark, then you can watch a movie/series, read an e-book or draw eg.

Book – Good entertaining if you are going to sit and enjoy the sun outside the tent or are weatherproof inside the tent.

Powerbank

Bivouac shoes (Nice to have on your legs in your sleeping bag if it's cold or if you have coatings underneath, you can use them in the campsite.)

Cup

Christmas tree lights on battery (Increases the coziness of the tent a few notches and provides a nice light to work in the tent with)

Membership card DNT /DNT Key (If you want to sleep at one of DNT's many cabins around the country.)

Battery charger / solar panel – Especially nice on longer trips. This allows you to charge anything that can be charged with USB/Cigarette lighter such as mobile, flashlight, camera, etc.

Earplugs
Photographic equipment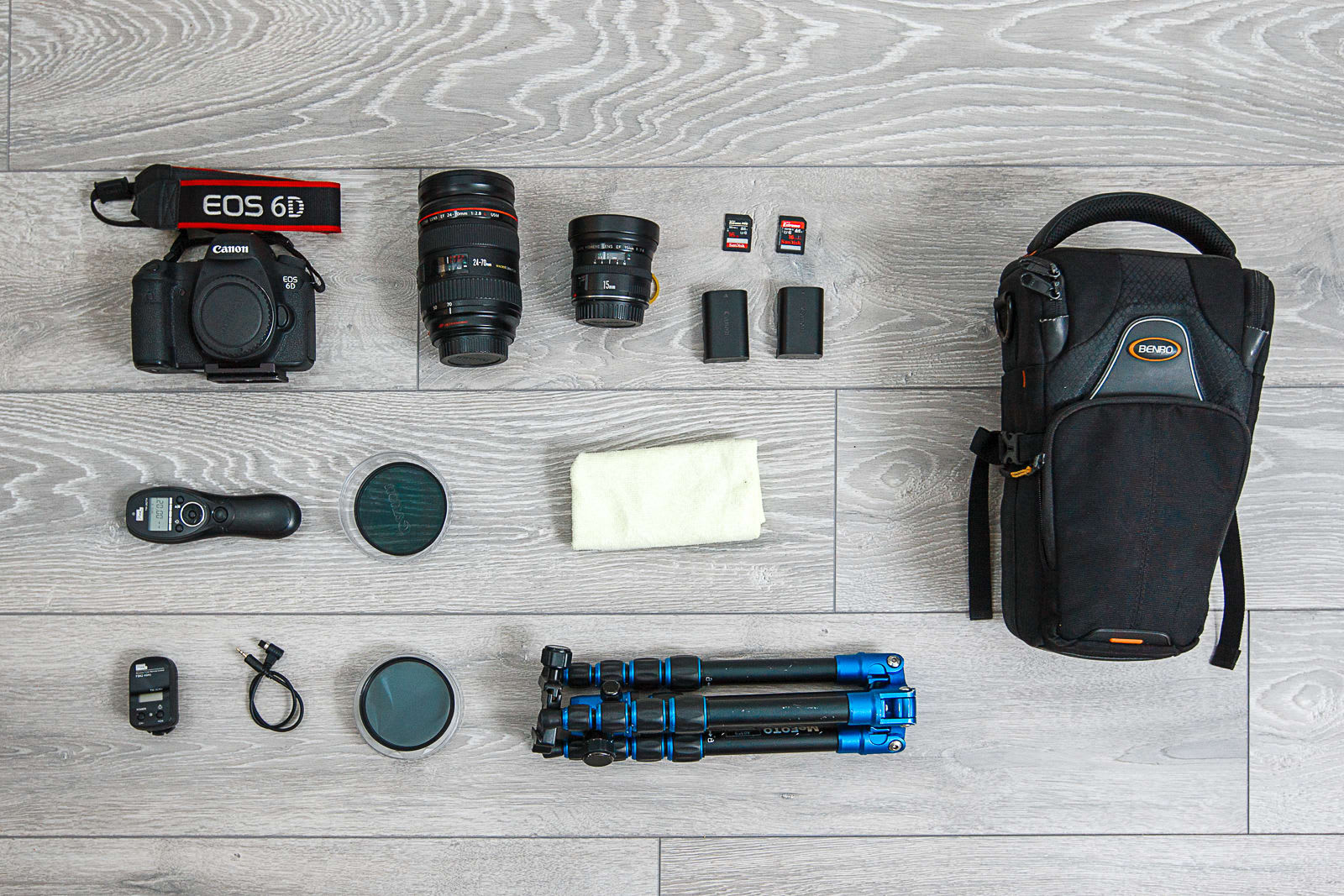 Kamera (Canon 6D)

Lens (Canon 24-105 f/4 (now replaced for Canon 24-70 f/2.8 due to error) and Canon 15mm f/2.8 Fisheye)

Wireless remote trigger (I can set this so I can take pictures at intervals of e.g. 5 seconds. This way, I get to take pictures of myself on a walk and don't have to run back and forth to turn on hours on camera. It can also be used for timelapse and for taking long exposure photos.)

Filter (ND and PL)

Microfiber cloth (Uses one that I have bought in the grocery store that is for "Glass", when you need to brush the lens this is the one that does the job best.

The clothes often work very poorly for this.)

Tripod (MeFoto Backpacker)

Extra battery

Additional memory card

Photo bag – which I attach to the D-rings on the shoulder straps of the backpack. Then I always have a camera readily available on my stomach, while it is protected if I should trip or that a small rain shower should come.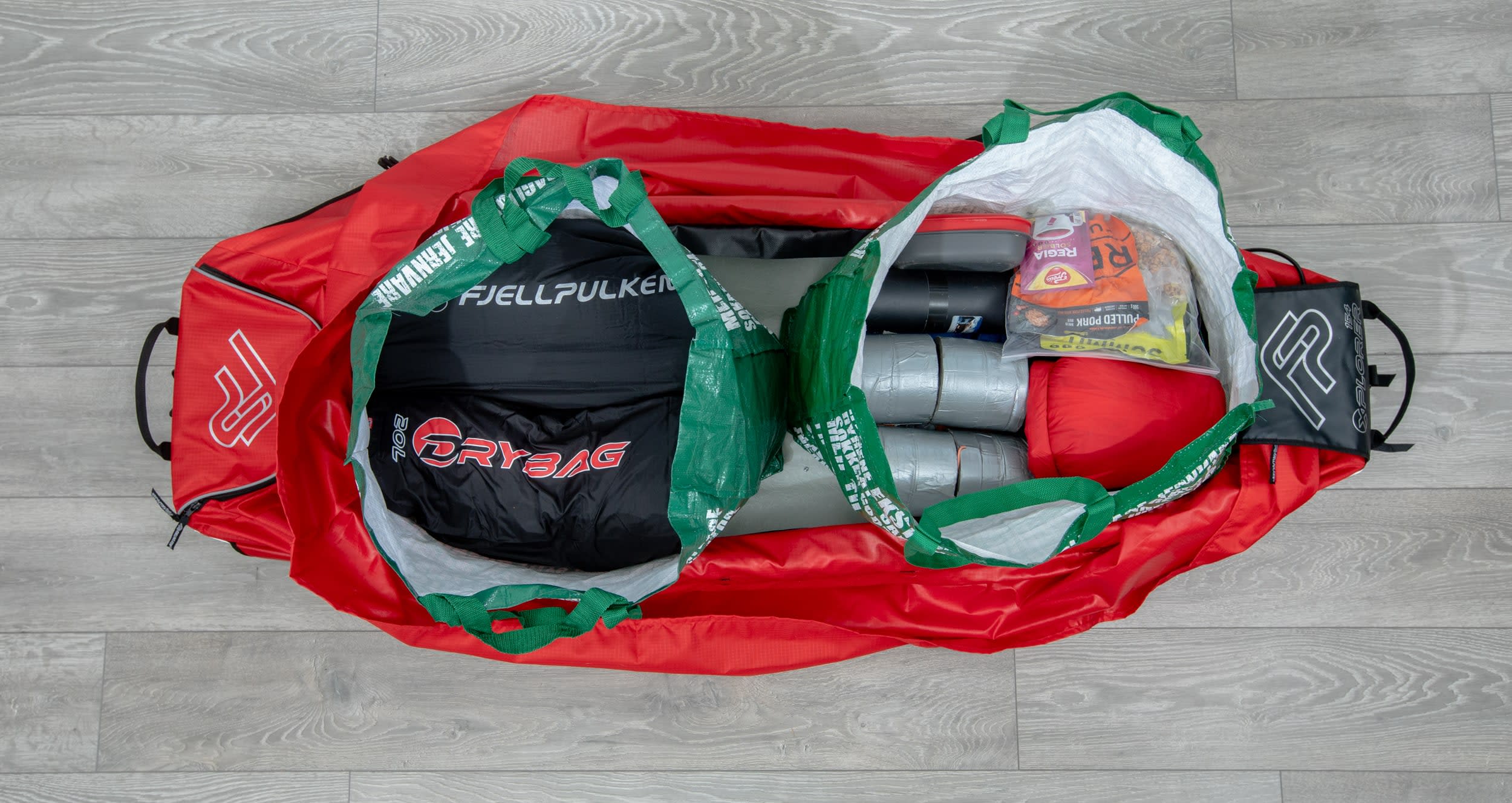 Have a good trip!